Staff
WRC aims to provide athletes with the highest quality opportunities to excel in rowing, an effort anchored by our talented and knowledgeable coaching staff.
Our coaches have a wealth of rowing and coaching experience at the junior, collegiate, and elite international levels. Every coach brings to WRC a particular style, focus, and expertise, and as a group the staff strives to find effective and engaging ways to help rowers achieve their full potential.
Kit Bennett
Director
Kit hails from London, England, where he began coaching in 2000. He served as Head Coach at Hatfield College, part of Durham University (UK), and since coming stateside he has been passionate about expanding rowing opportunities for athletes in Ann Arbor and the Midwest. In 2009 Kit founded the Skyline High School Crew , a program which in its first five  years has already established itself among the region's best, producing Midwest Regionals medal-winning crews as well as  Scholastic and Canadian National Champions. The team has grown from 25 athletes to over 80. He is now working to expand rowing opportunities for middle school, high school students and U23's/Elite rowers through WRC.
Kit was part of the coaching staff for the US Junior National Team sculling section for three years. He coached athletes at the Junior World Championships in Trakai Lithuania in 2013, and in 2012 he lead the  US squad to multiple golds at the 2012 CanAmMex Regatta in Mexico City. With the birth of his son Finn (and now Henry), he took time away from National team to spend more time with his family.
Kit is in his fourth year as an  assistant for the Varsity men's program at the University of Michigan, where his athletes have won multiple ACRA National Championships, as well a Dad Vail title.
His work in 2017 with the Ann Arbor Public School system won the highly sought after George Pocock Foundation "Erg Ed" grant, which will bring rowing education officially into the AAPS district 6th-12th grade PE curriculum, starting school year 2017/2018.
Kit has a wealth of experience creating training plans and working one-on-one with athletes. Please contact him directly at kit.d.bennett@gmail.com for more information.
Russ Giacobbe
U19/U17 Candadian Henley Program
Russell Giacobbe is entering his fouth season as the Freshman/ Novice Coach for the University of Michigan Men's Rowing Team. Over his first three seasons over seeing the Frosh squad Giacobbe has recruited the largest class in program history and boosted the recruiting of experienced high school rowers with a average of 10 athletes in each of the last 4 classes.
During the month of May Giacobbe's crews have won a combined 16 medals at the Dad Vails, ECAC's and ACRA's and helped Michigan extend their ACRA Championship streak to 7 consecutive years.In addition to coaching the Freshman at Michigan Giacobbe also serves as the boatman for Ann Arbor Community rowing. This summer he will be serving as an assistant coach for the World University Games Team.
Prior to coaching at Michigan Giacobbe was the Freshman Coach and team boatman at Fordham University. During his two years in the Bronx Giacobbe helped build up the Men's team with one of the largest freshman groups in recent years and also rebuilt the team's boat fleet, purchasing new boats as well as repairing older shells.
While in the Bronx he also served as the Head Coach of the rowing program at Fordham Preparatory where he built the team from 65 athletes up to 115 in two years. This culminated in 3 medals at the New York State Championships including a championship in the Novice eight. Two boats qualified for nationals from this event as well and went on to win the programs first medal at Scholastic Nationals with a 2nd place finish and later went on to finish 5th at US Nationals. Giacobbe began rowing as a walk on at Clark University in Worcester, Mass from 2005-2009 where he was captain his Junior and Senior year.
Kerry O'Neill
U19/U17 Canadian Henley Program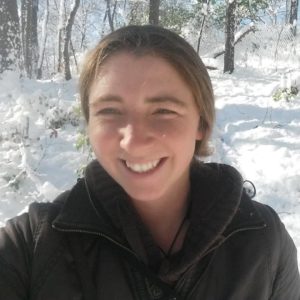 Kerry rowed throughout high school and college. She competed in the women's junior double at Youth Nationals in high school, made it to 3 NCAA championships with Hobart and William Smith Colleges (Division III) and competed at the Head of the Charles 14 times. She has been coaching high school rowing in Ann Arbor for 3 years with the Huron varsity girls and has also coached for master's and adaptive rowing programs. She loves the sport, being on the water, and working with junior athletes!
Sara Gronewold
U19/U17 Canadian Henley Program
Sara began rowing at Boston University and was a member of BU's Eastern Sprints and National Championship crew in 1992. After college, Sara trained with the Penn Athletic Club in Philadelphia, and earned a spot on the National Rowing Team with a Penn AC crew. Sara remained on the National Team, winning a gold and bronze medal at the World Championships in the women's 4-, until retiring from competitive rowing in 2000.
As a coach, Sara emphasizes informed technique and training for excellent racing.  She is the current Director of the Ann Arbor Rowing Club, and has been a guest coach at Craftsbury Sculling Center since 2003. Sara also leads WRC's Competitive Sculling Program.
Rob Saner
U19/U17 Canadian Henley Program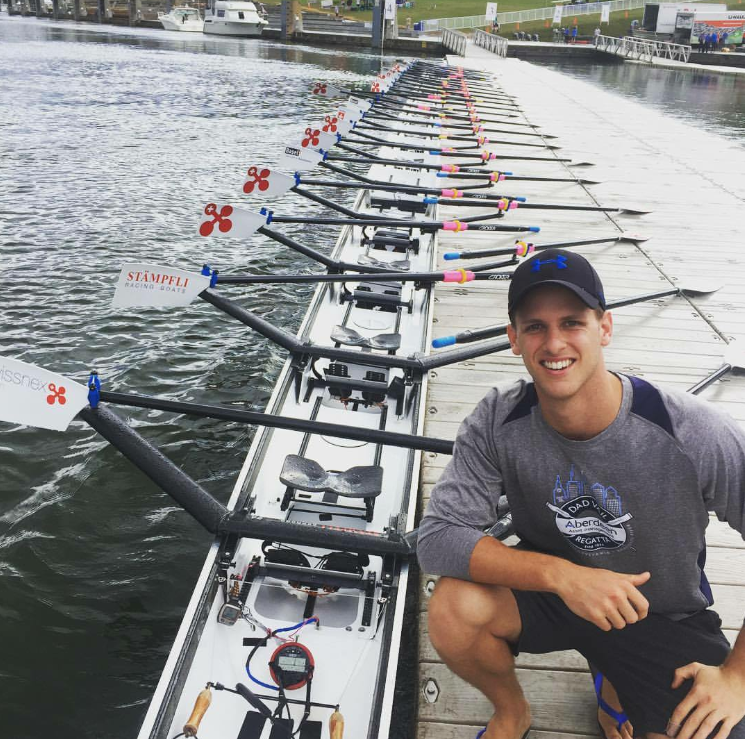 Robert is from Cape Town, South Africa. He started rowing in 8th grade and competed throughout his years in high school, culminating in a National Championship Gold medal in the Men's pair in his Senior year. He went on to compete for his province throughout U19 – U23's and qualified for trials to go to worlds. During this time, he rowed for the University of Cape Town during which time he completed his undergrad degree, BSc in Human Physiology and Applied Psychology. In 2014, Robert came across to the United States to pursue his MSc in Sport Biomechanics at Barry University, Miami, Florida.
At Barry, Robert joined the women's crew coaching staff, whom that year led the team to their first ever DII national championship. In 2015, he made the move across to Miami Beach Rowing Club where he took the role of Head Novice Men's coach for the high school program, having success in winning all races that year in the Men's 4+ and many other medals in the Men's 8+, 4x, 2x and middle school boats. The season culminated in a 1st place finish in the Men's Freshman 4+ at Florida State Championships and a 2nd in the Men's U17 8+ at South East Regionals.
In 2016, Robert made the move to Ann Arbor on begin his PhD in Kinesiology at the University of Michigan. Fall 2016, he will be joining the University of Michigan Men's team as an Assistant Varsity Coach under Head Coach, Gregg Hartsuff.
Morgan Utt
Head Coach – Middle School
Morgan Utt started her rowing career at Pioneer High School. She rowed all four years, medaling at the Midwest Championship multiple times. Morgan joined the Skyline HS coaching staff as an assistant in 2009. In 2012 she was promoted to the Mens Varsity Coach position. Under Morgan's guidance the Skyline VJV Men have won a number of Midwest Championships, medaled at US Scholastic Nationals and won the Mens Senior 66kg Coxed Four at Canadian Scholastic Nationals in 2014. Morgan has a passion for rowing and loves working with middle school group!
Lindsay Davis-Brady
Assistant Coach
Lindsay Davis-Brady a four year varsity rower (and three year captain) at Skyline HS, won Skyline's first ever National Title, in the Junior Women's double in 2013. Lindsay has been coaching with Skyline HS for two years and has demonstrated a great technical eye in helping progress Skyline athletes to the next level. She is a very enthusiastic member of the WRC coaching staff, who has assisted in all levels of programming.